Jennifer Lopez Reveals Who Will Walk Her Down The Aisle At Upcoming Wedding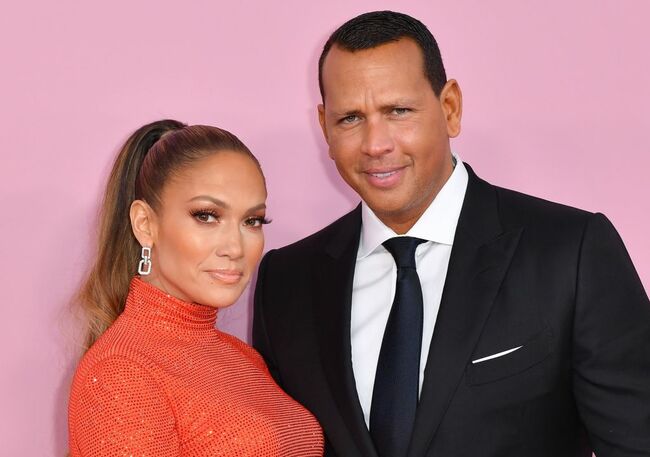 It's safe to say that Jennfer Lopez and Alex Rodriguez's wedding is going to be the wedding of the decade, right? I mean, they are two incredibly fabulous people and their relationship is the sweetest thing.
Not to mention the sweet way their kids, both from previous marriages, have bonded since the pair started dating and got engaged. I just can't wait to see the photos from this wedding. Or, you know, if you want to extend an invite, I could totally make it work to be there.
This week JLo has been doing tons of press for Hustlers, and Alex has been doing interviews, so we have been fortunate to get a looot of information about the upcoming wedding.
First, Alex revealed that the wedding will definitely be a destination, saying the only hint he would give is it would be "a long flight."
And then Jennifer shared details about the very special person who will be walking her down the aisle when the big day arrives: her son Max.
It's clear that JLo's twins, Emme and Max, who she shares with ex-husband Marc Anthony, will be highly involved in the ceremony, as she said "of course" Max will be the one to walk her down the aisle. And it's safe to assume ARod's daughters, Ella and Natasha will also be involved in the wedding ceremony in a big way. Bridesmaids, perhaps?!
In fact, some of the first details of the wedding we ever got were from a source that shared that JLo and ARod's kids would be a "huge" part of the ceremony.
I love that Max will be walking his mom down the aisle! You know that must mean so much to him.
Now... when is this big wedding happening? I neeeed to know!!
Get more from Sisanie here!
Photo: Getty Images
Sisanie
Sisanie is co-host of Ryan Seacrest's show On Air With Ryan on KIIS FM Los Angeles' Hit Music radio station from 5am-10am.
Read more