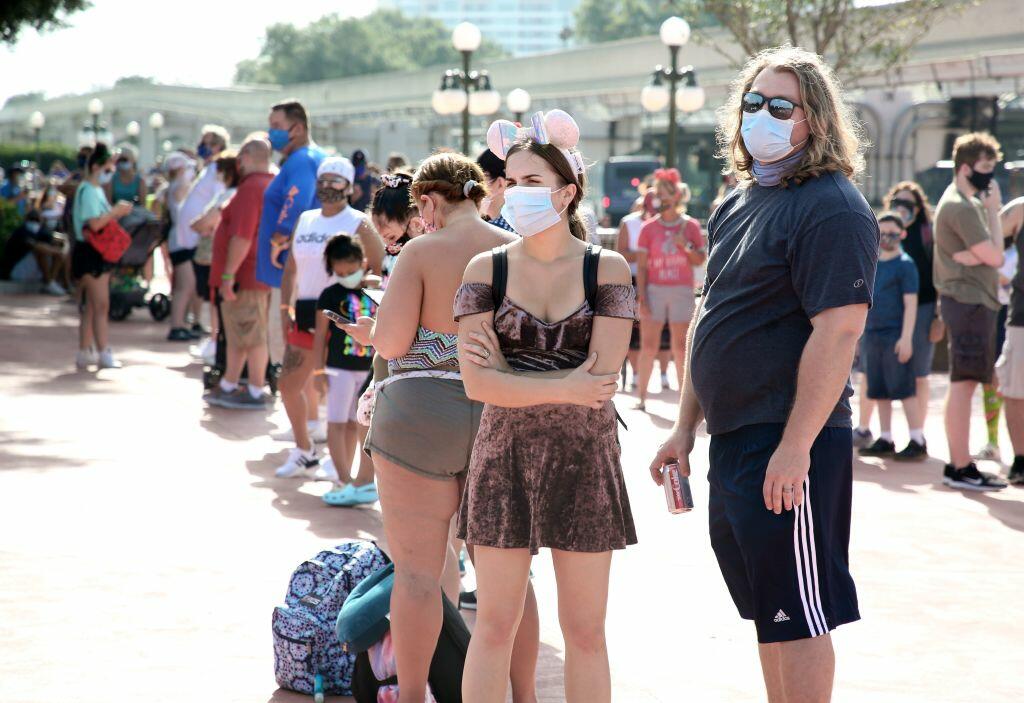 Walt Disney World in Orlando, Florida has new health and safety guidelines to help keep guests and Cast Members safe on property.
As the policies around the parks continue changing, Disney World has been informing guests about what guidelines they will need to follow through signs and overhead announcements throughout the parks. Since this is an unprecedented situation, Disney has been updating and changing their policies frequently.
Disney has updated their face mask policy again to state that masks with valves, holes, or mesh material are not allowed during this time. Guests are also not able to wear neck gaiters or open-chin triangle bandanas.
The Disney World website states:
All face coverings (whether disposable or reusable) must:
Be made with at least 2 layers of breathable material
Fully cover the nose and mouth and secure under the chin
Fit snugly but comfortably against the side of the face
Be secured with ties or ear loops and allow the Guest to remain hands-free
At this time, based on guidance from health authorities, neck gaiters, open-chin triangle bandanas and face coverings containing valves, mesh material or holes of any kind are not acceptable face coverings.
People coming to Disney World will need to stop, be stationary, and stay distanced to eat or drink in the parks as Disney continues to change their health and safety guidelines in accordance with the evolving situation. However, Relaxation Stations are available for guests to safely distance themselves from others and take off their mask during a break.
Photo credit: GREGG NEWTON/Gregg Newton/AFP via Getty Images