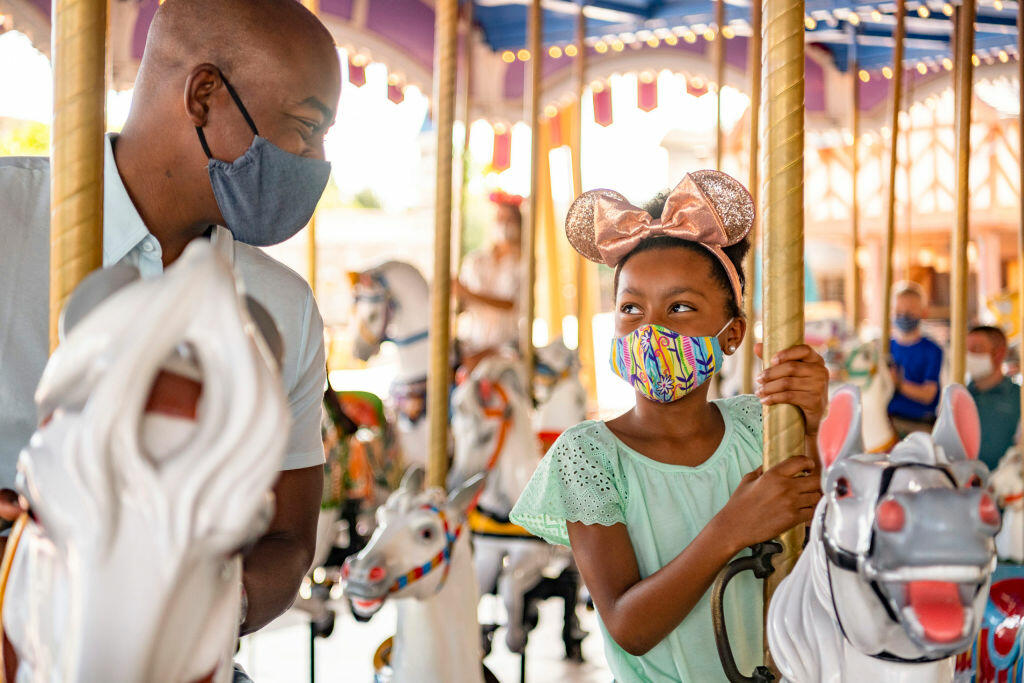 Walt Disney World visitors can no longer eat and drink while walking around the theme park because too many people weren't wearing their face masks.
The park's website updated its face mask policy. It reads:
Face coverings are required for all guests (ages 2 and up) and cast member. Please bring your own face coverings and wear them at all times, except when dining or swimming. You may remove your face covering while actively eating or drinking, but you should be stationary and maintain appropriate physical distancing.
Disney World in Florida reopened its Magic Kingdom and Animal Kingdom parks last week after being closed for four months due to the COVID-19 pandemic. As these venues were trying to get back into business, coronavirus cases in the state were spiking at an alarming rate. Since July 10, Florida has reported less than 10,000 daily cases just once.
To help prevent the spread of coronavirus at the park, Disney World has taken some extra precautions, such as enforcing enhanced cleaning to high-traffic areas, adding signs and barriers to promote social distancing and creating cashless services to reduce physical contact.
Photo credit: Matt Stroshane/Walt Disney World Resort via Getty Images