These Are The Airports With The WORST TSA Lines!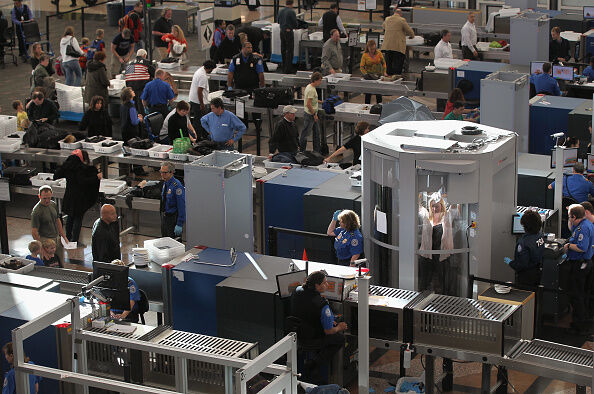 TSA security lines are one of the weirdest phenomenon at the airport because sometimes they are SUPER empty and have no wait, but then other times the wait is OVER 30 MINUTES for no reason! Turns out that a new report has found the fastest and slowest airports when it comes to the TSA security checkpoint!
The results are based on the hours of 4pm through 11pm, which is considered the most realistic to suit the largest number of travelers, and is the time period with the majority of flight departures. Also keep in mind that this is the normal TSA wait time and not with Pre-Check or CLEAR, which I totally recommend!
With that in mind, Salt Lake City International Airport was deemed to have the shortest wait time through TSA with an average of 9.1 minutes. Dulles wasn't far behind with an average wait time of 10.5 minutes. Here are the other airports with the SHORTEST TSA time:
Salt Lake City International (9.1 minutes)
Washington Dulles International (10.5 minutes)
Boston Logan International (10.6 minutes)
Minneapolis-St. Paul International (13 minutes)
Charlotte Douglas International / Detroit Metropolitan (tie) (13.2 minutes)
On the flip-side, the longest wait time goes to Newark Liberty Airport in New Jersey with an average of 23.1 minutes. Not surprisingly, BWI is also on the list. Here are the airports with the LONGEST TSA time:
Newark Liberty International (23.1 minutes)
George Bush Intercontinental (Houston, TX) (19.8 minutes)
Miami International (19.6 minutes)
Baltimore-Washington International (18.2 minutes)
McCarran International (Las Vegas, NV) (17.3 minutes)
Photo Credit: Getty Images